Eye Doctor Manhattan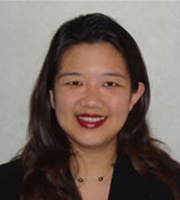 Lili Trieu, OD completed her residency training in hospital-based optometry at the VA at Hudson Valley Medical Center.  She then acted as assistant clinical faculty at the SUNY State College of Optometry, where she educated students in clinical decision making as well as management of ocular diseases. Even before specializing in LASIK care, Dr. Trieu chose Dr. Moadel from all the surgeons in New York for her own LASIK.
Dr. Trieu has been a part of Moadel Eye Specialists of New York since January 2004. She assists Dr. Moadel in providing comprehensive eye examinations to determine eligibility for laser eye surgery, including pachymetry, topography, and pupillometry. She has participated in the pre and post-operative care of tens of thousands of refractive surgery patients.
Schedule Your Free Consultation Today!
Besides her experience in the field of refractive surgery care, Dr. Trieu is also well experienced in the diagnosis and treatment of ocular diseases.
Her goal is to provide the best possible care and education to all patients all the time.
Bachelor of Science, NYU College of Arts and Science
National Honor Society in Psychology- Psi Chi Chapter at NYU
College of Arts and Science Trustee Scholarship
Doctorate, SUNY State College of Optometry
Therapeutics, NBEO (National Board of Examiners in Optometry) Certification, New York State
Optometric Licensure