Eye Doctor Manhattan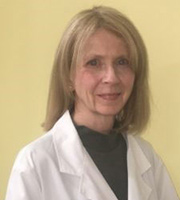 Anette Skjerdal, OD has been a part of Moadel Eye Specialists of New York since February 2000. She has participated in the pre and post-operative care of tens of thousands of refractive surgery patients.
Previous career highlights include several years spent with the US Coast Guard, during which time Dr. Skjerdal had the privilege of caring for service members on Governors Island in NY.
She also spent five years in Oslo, Norway, working foremost with contact lens patients and acting as a clinical advisor at a technical school. Dr. Skjerdal has also been published in the Journal of the American Optometric Association.
Schedule Your Free Consultation Today!
Her role in helping patients with their eye health needs is what Dr. Skjerdal values most about her profession.
Bachelor's, Brooklyn College (CUNY) (Summa cum laude)
Master's, New York University
Doctorate, SUNY (College of Optometry)
Beta Sigma Kappa (International Optometric Honor Society
Therapeutics – Licensed in New York and Connecticut