LASIK Eye Surgery in New York City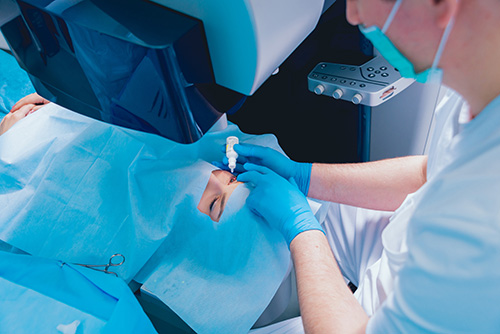 LASIK is an acronym for Laser In-situ Keratomileusis, which simply means "to shape the cornea from within". In LASIK, the Excimer laser is used to reshape tissue from the center of the cornea rather than its surface (as in EpiLasik). Either a laser or an instrument known as a microkeratome is used to raise a partial-thickness flap of corneal tissue. The flap is then lifted and the laser is applied. After 30-90 seconds of laser treatment, the flap is then replaced without the necessity for stitches.
The advantages of LASIK over Epi-LASIK in the scientific literature include:
Less postoperative discomfort
Quicker visual recovery
Ability to have both eyes corrected within days
Briefer necessity for drops (one week)
Ability to correct higher levels of nearsightedness
However, LASIK is a technically more complex procedure to perform than EpiLasik, and it is generally up to the doctor's experience and discretion whether they would prefer LASIK over EpiLasik. The choice can be discussed with the doctor in greater detail during your visit. In general, the higher the degree of myopia, the more likely LASIK is preferred.
In General:
LASIK is one of the most sought after procedures for moderate & high nearsightedness (over-4D)
Patients who require the rapid return of vision prefer LASIK
Schedule Your Free Consultation Today!
The Cost of LASIK Eye Surgery in Manhattan
Compared to wearing glasses and contact lenses for over 5-10 years LASIK is actually a great value. We are dedicated to providing affordable, quality eye care and offer special payment plans to fit most budgets. Our LASIK Coordinator will be happy to discuss these financing options and what this will cost on a monthly basis. Enrollment is often very easy!
Payment Options
We have a variety of payment options designed to make this decision more of a reality for all of our prospective patients.

CareCredit – LASIK eye surgery financing Care Credit has very easy to use healthcare financing. You can contact care credit with one of our LASIK coordinators or you can call them directly at 800.859.9975.
Credit Cards Accepted
VISA
MasterCard
American Express
Discover
LASIK Eye Surgery in Manhattan
Dr. Moadel is a New York City LASIK surgeon and LASIK vision correction expert with New York LASIK centers midtown Manhattan. If you are seeking LASIK in Manhattan please feel free to contact Dr. Moadel today to learn more about LASIK eye surgery and the experience of the staff and physician.
Disclaimer: The intent of this website is to educate users about eye care. Information found on this website is not intended to replace medical advice. Questions about treatment information should be addressed by your physician.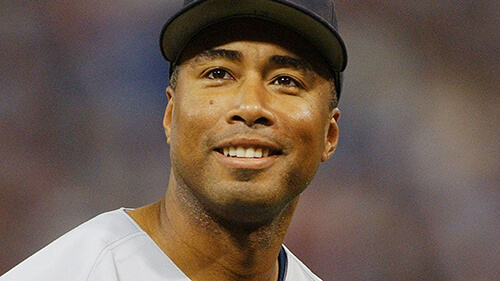 "Make sure you see the best. Make sure you see Dr. Ken Moadel."
– Bernie Williams
NY Star Centerfielder
The LASIK Procedure – From a Patient's Perspective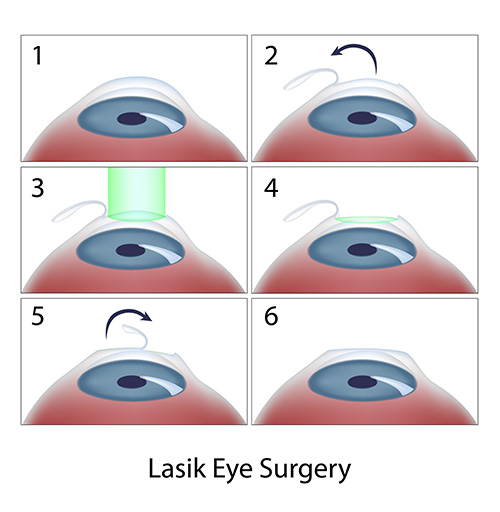 Upon arriving at the office, patients receive a small dose of a relaxant pill. An hour or so is spent measuring the eyes before the procedure. Upon entering the laser suite, the patient reclines in the laser chair. Anesthetics and antibiotic drops are instilled. There is no intravenous or need for general anesthesia (need to be put to sleep).
Under the laser, the patient is asked to concentrate on a red blinking light. A retainer is then placed to assist in keeping the eye open. During the actual procedure, the patient feels pressure and the red light is lost for less than a minute.
The patient is asked to stare at the blinking red light again once it returns. As the laser fires, a ticking sound is heard that lasts 10-90 seconds.
After the laser is completed, the retainer is removed, and the patient is asked to sit up. Upon sitting, there is some improvement in vision noted.
The patient is asked to return home and get plenty of rest for several hours following the procedure. The following morning there is a substantial improvement in vision. However, the vision continues to incrementally improve for weeks.
LASIK Postoperative Care
Immediately after LASIK surgery, your vision will still be a little blurry but already improved. The morning after LASIK, you will see a significant improvement in your vision. A postoperative checkup is generally scheduled 1-day post-surgery, where you are advised not to wear makeup and avoid getting any foreign objects in your eyes. Drops are used several times daily for 1-3 weeks following the procedure. You will have several exams to assess the healing and progress over the next several months.
One of the most frequently asked questions regarding post-op LASIK is, "how quickly can I get back to work after LASIK?," and the answer is often surprising: most people are back to their regular routine within a day or two of having had their LASIK procedure complete. Recovery time is minimal and Dr. Moadel will ensure that your LASIK recovery process is as brief and least inconvenient as possible.
Want to learn more about LASIK?
Can I afford to have LASIK?
The Most Common LASIK FAQ's
Am I a Candidate for LASIK?
What to Expect at a LASIK Consultation
The Ultimate Guide to LASIK in NYC